A guest contribution by ProCARE Intern, Brandon Zheng
Recently, ProCARE's employees flew from all across the U.S. and stayed in Chandler, Arizona for an onsite team gathering.
At ProCARE, team cohesion, morale, and collaboration are major parts of the core values fostering the success of our company. At least once every quarter, the team will gather together in person to discuss and collaborate on product development, professional services, and our vision for the future.
The team wrapped their time in Arizona by spending a morning volunteering with United Food Bank, preparing emergency food bags for local neighbors in need. United Food Bank has a deep-rooted history serving Arizona's East Valley since 1983 and contributes over 20 million pounds of food every year to individuals facing hunger, so choosing to volunteer with an esteemed organization like them was an easy decision.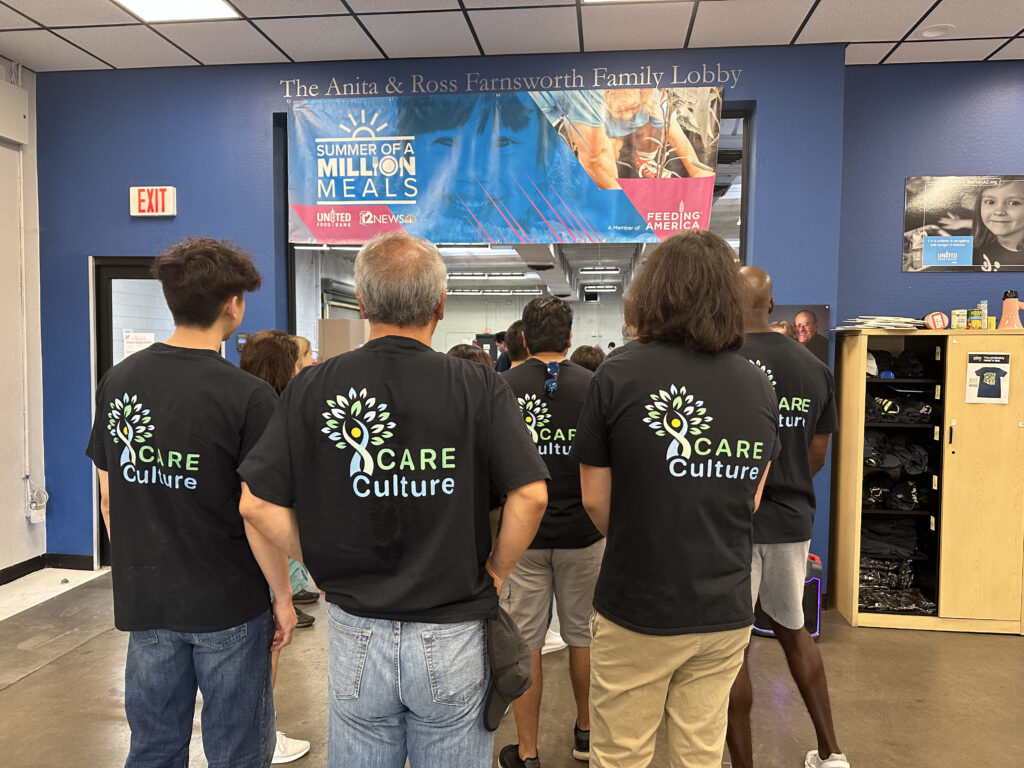 Summers in Arizona are especially challenging to those in need as temperatures exceed over 100 degrees Fahrenheit daily, which can easily induce dehydration and heat-related illness. School is also out of session meaning families must provide breakfast and lunch at home, so every summer in Arizona is a crucial time to donate and volunteer with local food banks.
This volunteering event with United Food Bank served as an opportunity for our group to support and give back to our community while boosting team socialization and morale. Not only does volunteering help individuals in need, it also creates a sense of purpose and community that makes every one of us feel positive inside. Our entire team left the United Food Bank facility smiling and feeling accomplished.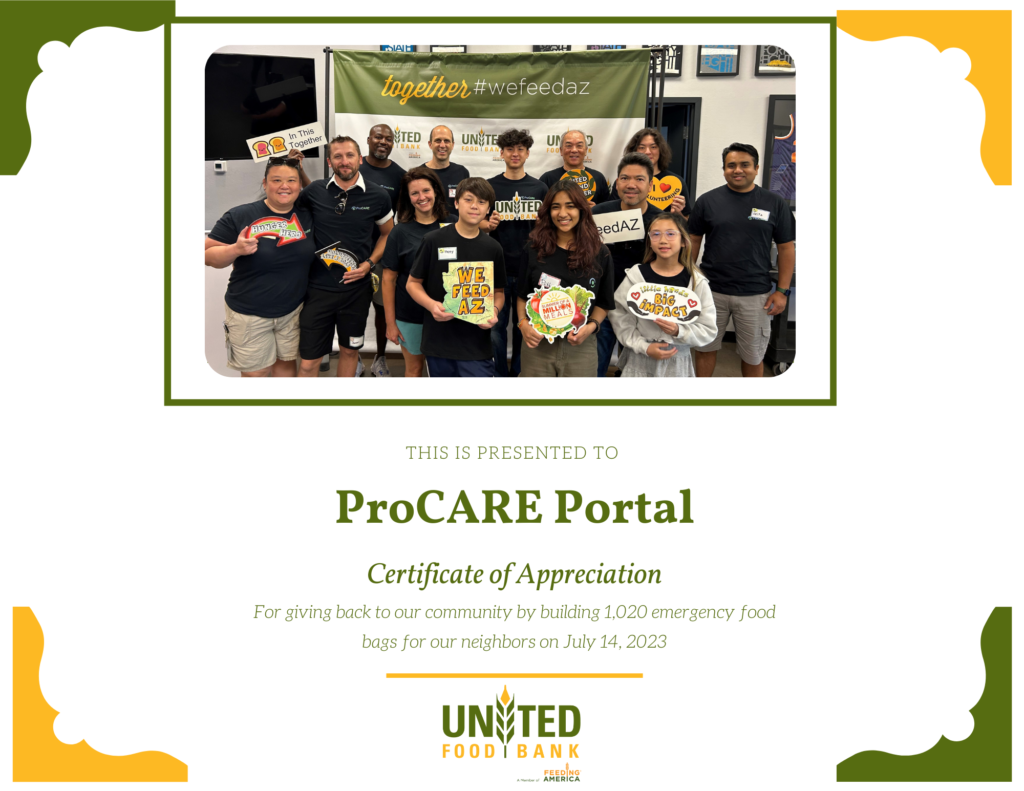 Working with friends, family, and community volunteers, more than 1,000 emergency food bags were prepared. In under two hours, every volunteer packed roughly 35 food bags, meaning we each did 35 laps around the warehouse room that we were working in! I was amazed by the efficiency of the process they had planned out. These meals will be distributed by United Food Bank to feed impoverished families, children, and seniors in parts of Maricopa County's East Valley and other counties in Eastern Arizona.
ProCARE understands the importance of philanthropy and giving back to the less fortunate, so starting this year, our goal is to participate in at least two community service events during times when our entire team is gathered together. This will eventually be extended to once every quarter.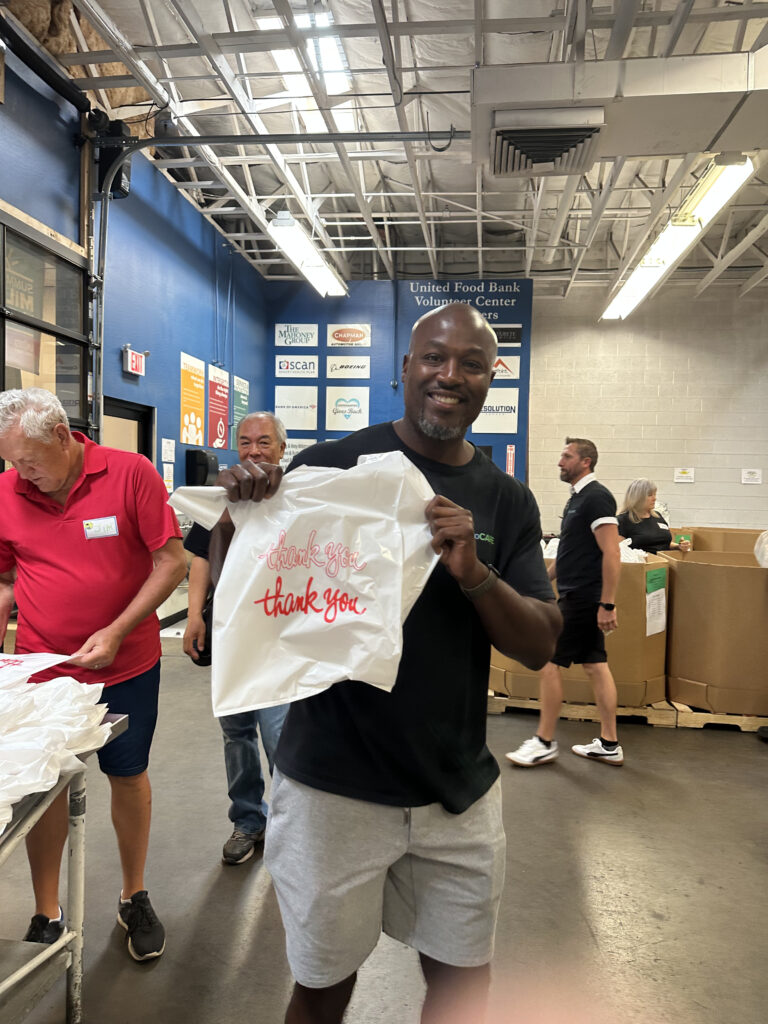 Every volunteer makes a difference, and I hope you all can spend some time helping out your local community or volunteering with a charitable organization this summer!