The data shows that fostering a positive work culture (where providers are valued) has a direct and powerful impact on employee retention, engagement and patient outcomes.
Your organization can reap the rewards of – what we've identified as – the 'CARE Culture' by applying the mindset and implementing the initiatives of the country's most successful healthcare organizations.
Newsweek's list of "America's 100 Most Loved Workplaces 2022" includes eight healthcare organizations – who whole-heartedly embrace the importance of cultivating a positive work environment.
In this article we share key insights from one of these innovative organizations: Adena Health System. Adena is located in Chillicothe, Ohio with 47 locations, 450 providers and 4,000 employees.
Summary of Key Insights
You must genuinely care about your employees

Provider productivity and patient care improves with work-life balance

Dependable teams, competent leaders and social events are key elements to workplace satisfaction

Competitive CME packages and incentives are critical

Combat burnout by eliciting feedback from senior leader and executive rounding

Get creative with incentives and think differently about benefits

Constantly assess satisfaction levels and create action plans on feedback to improve satisfaction levels

Establish a physician counterpart to each leader to effectively increase provider satisfaction
What follows is an interview with Heather Sprague, Chief Human Resources Officer with Adena Health System.
---
Q: What do you believe to be the single most important element to creating a positive work environment?
Heather: The most important key to creating a positive work environment is genuine care for our caregivers, patients, and communities in which we proudly serve.
Q: What is the organizational impact of encouraging work-life balance?
Heather: Adena Health System has a well-being program that includes work life balance. Throughout the year we survey our providers and collect opinions that lead to ways we can better serve.
When a provider is pleased with their work-life balance, their productivity is higher and their mental health is in alignment with what they are called to do.
When providers are involved with, committed to, and enthusiastic about their workplace, this translates into better patient care, stronger relationships, and improved overall performance.
Q: How does your organizational mission tie into your workplace culture?
Heather: Our Mission is "called to serve our communities". The healthcare field is not something we just do; it's who we are. This calling is more alive when the environment actively listens and genuinely cares about each unique person.
Our providers are committed to giving their best. Genuine care also includes supplying our providers with a dependable team, competent and involved leadership, and opportunities to collaborate with colleagues outside of work if they choose to.
Q: What type of events do you offer to support provider well-being?
We offer several events throughout the year to allow our providers to socialize with their colleagues outside of the typical work environment to not only build relationships but friendships with their fellow providers as well.
For the last two years, we have hosted a fall event for caregivers to enjoy with their loved ones – providing a number of fun, fall activities, and time to unwind outside of work. We also host an annual networking event for all Adena providers to socialize and meet new team members as well.
Q: What role does inclusivity play in creating a positive work environment?
Heather: Inclusivity is a golden thread throughout our organization.
Adena is committed to creating an inclusive environment that respects the human dignity and diversity of each member of the Adena community and caregivers. Each member of the community deserves and will be treated fairly and equitably. Adena is committed to equity and inclusion with all of our patients and families, our physicians, our workforce, our business partners, and the communities that we serve.
Q: How does growth and education play a role in team and organizational success?
Heather: Opportunities for growth and education are key for our providers. To ensure we are offering ample opportunities for our providers to continue to pursue continued education, we offer a highly competitive CME (Continued Medical Education) package – providing not only time off annually, but an allowance as well to facilitate their continued growth.
Genuine care for our caregivers is a continued effort – one that we are constantly looking to ensure that each of our providers feels. It is important to us to care for our own and it is at the heart of all that we do as an organization.
Q: In times of large-scale staffing shortages, how do you prevent burnout with your providers, and put an emphasis on provider satisfaction?
Heather: Physician rounding from executives and other leaders. Encouraging time off. Swartz Rounds. TEMP checks with providers. Competent staff. Competitive Pay. Focus on recruitment and retention.
We recognize that burnout is a continual issue that is impacting more and more of our physicians and advanced practice providers. To best respond to this growing concern, our senior leaders and executives have prioritized rounding amongst all areas of the organization to elicit feedback on how we can better serve our caregivers. From rounding, we have been able to implement several different initiatives to combat provider burnout.
For our physician group, we introduced a "wellness week" benefit, offering an additional week of paid time off for our physicians to enjoy more time with their loved ones and take some much-needed time to themselves. We have also continued to emphasize the importance of time off and encourage our providers to actually take time off, especially in areas where providers are reluctant to utilize their available vacation time.
Our pastoral care team has also incorporated Swartz Rounds – an opportunity for caregivers to come together and discuss difficult topics and situations they're facing in health care to heal together and learn from others' experiences.
We have made great strides in our efforts to combat burnout and we look forward to continuing to assess opportunities for us to better serve our provider group and increase their overall satisfaction with the organization.
Q: In what ways, and how frequently, do you communicate with your team to monitor satisfaction levels?
Heather: Adena has an annual survey in partnership with Press Ganey, however we know it takes more than a snapshot-in-time survey. Action plans. Follow-up. Physician advocates.
Adena Health System recognizes the importance of having a good pulse on providers and overall company satisfaction levels. We are constantly assessing and re-evaluating our satisfaction levels with our caregivers through regular surveying in partnership with Press Ganey. These surveys provide a snapshot in time which gives us a launching point in addressing or improving our satisfaction levels across the organization.
Once the organization completes our surveys, the real work begins. Our organizational development team and human resources department work together with each of our leaders to interpret the results of our surveys and develop action plans, moving forward. Each action plan is unique and specific to each department – outlining ways to better engage the team, address concerns that were brought up in the findings, and provide more support overall.
We have also incorporated regular follow-ups or checkpoints to ensure that the leaders are following through with their action plans and commitment to their caregivers.
In addition, we have incorporated a dyad leadership structure amongst our provider group. Not only do we have many administrative/operational leaders in place to ensure the daily operations of our provider group, but we have also established a physician counterpart to each leader. By doing so, it ensures stronger representation and advocacy for each employed provider within the organization.
This partnership has not only increased the satisfaction of our providers by ensuring they have a voice in any and all decisions that impact our organization but has greatly benefited the health system as a whole. Having the provider representation has left no stone unturned.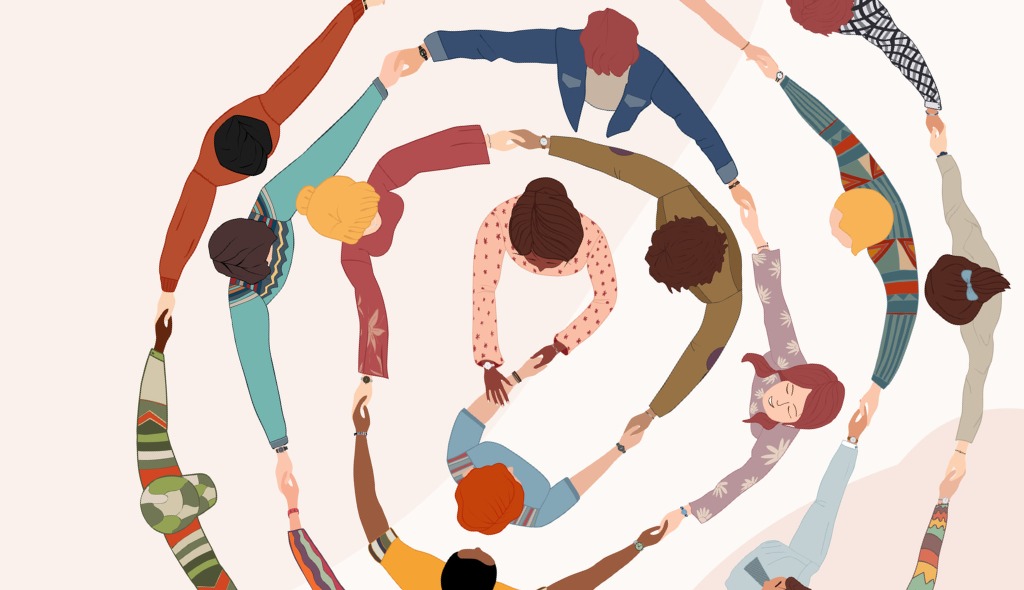 Is Your Organization 'Lovable'?
Is your organization cultivating a positive and productive culture that prioritizes the people within the organization and promotes better patient outcomes? What steps can you take today to elevate provider satisfaction levels and reduce overwhelm, burnout, and resignations?
About ProCare
At ProCare, we believe in the CARE Culture®. A culture that places the utmost importance on the happiness, success, and well-being of every individual within an organization. We empower teams with workforce innovations, transparency and control that fuel efficiencies and growth. Everyone in the healthcare ecosystem wins.
Sources:
https://www.newsweek.com/rankings/americas-100-most-loved-workplaces-2022
https://www.beckershospitalreview.com/rankings-and-ratings/newsweek-s-most-loved-workplaces-include-8-healthcare-companies.html