In a world where distance often separates us, ProCARE understands the importance of fostering connection and unity among its team members. This was recently seen first-hand as the team came together to celebrate India's 77th Independence Day. Independence Day is a public holiday celebrated annually in India, commemorating the nation's independence from the United Kingdom. 
With both in-office and remote workers joining in the virtual festivity, the day was filled with colorful displays of unity, reminiscing on cherished memories, and some friendly competition.
As the entire team gathered virtually, they shared their fondest memories of past Independence Day celebrations, including culture-filled childhood stories, as well as recent experiences. The ProCARE family even painted a vibrant picture by dressing up in the tri-color theme that represented the Indian flag.

The virtual celebration took an exciting turn with an interactive Independence Day trivia quiz. The quiz not only tested the participants' knowledge about historical events but also ignited a sense of competitiveness, bringing everyone closer despite the virtual distance.
The winner of the trivia quiz, Piyush Thakker, emerged as a champion, showcasing his lightning-fast reflexes and in-depth knowledge.
While Piyush Thakker clinched the title of the trivia champion, the celebration took a fun-filled twist with a special jackpot round. Aman Raj, the newest addition to the ProCARE team, displayed his prowess by securing an additional victory and an Amazon gift card.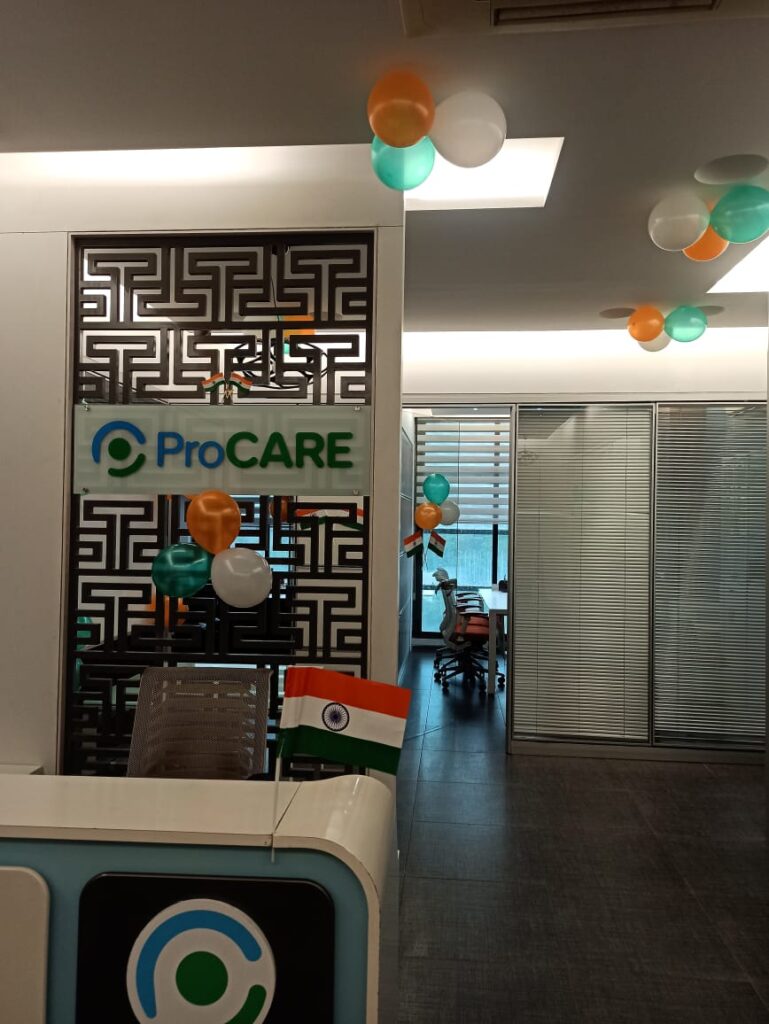 But, the celebration wasn't confined to the virtual realm alone. In-office staff further extended the celebration by coming together for a delightful lunch on Friday. The laughter, conversations, and shared moments strengthened the bonds that lie at the heart of ProCARE's culture.
Recognizing the importance of physical presence, the ProCARE team ensured that every participant, regardless of their location, felt the warmth of the celebration. Amazon gift cards were distributed to all, allowing them to indulge in their favorite snacks and sweets as they joined in the virtual festivities.
ProCARE's India Independence Day celebration was more than just an event; it was a tapestry of unity, diversity, and shared purpose. As a company passionately devoted to healthcare transformation through technology, ProCARE's commitment to the well-being and growth of its team members and clients was palpable.
Through virtual connections, heartfelt memories, and joyful triumphs, the celebration showcased the power of togetherness, proving that distance cannot deter the spirit of a dedicated team. As ProCARE continues to light the way in healthcare transformation, its commitment to nurturing its team members remains at the core of its success story.
Interested in joining us and embracing the CARE Culture®, as together, we shape the future of healthcare through technology and collaboration? Learn more about joining the team here.