We recently had the opportunity to speak with the newest ProCARE team member: our Senior Vice President of People Operations, Jenny Young!
Jenny is an information resources specialist with a background in education. She has a decade of experience working in the public sector to assist local community members with a wide array of resources. Jenny is known for utilizing her management and leadership skills to cultivate national, award-winning teams, and for assisting numerous employees in promoting to the next level within their careers and/or their education.
By crafting positive work environments, supporting employees, and strong communication, she has led staff to become top-performing teams that consistently score high in customer satisfaction and feedback. Jenny thrives in helping people and advancing the CARE Culture.
Jenny is passionate about mental health and diversity, equity, and inclusion. She is an Arizona native who enjoys all things related to food. She also loves hiking, yoga, and learning new things.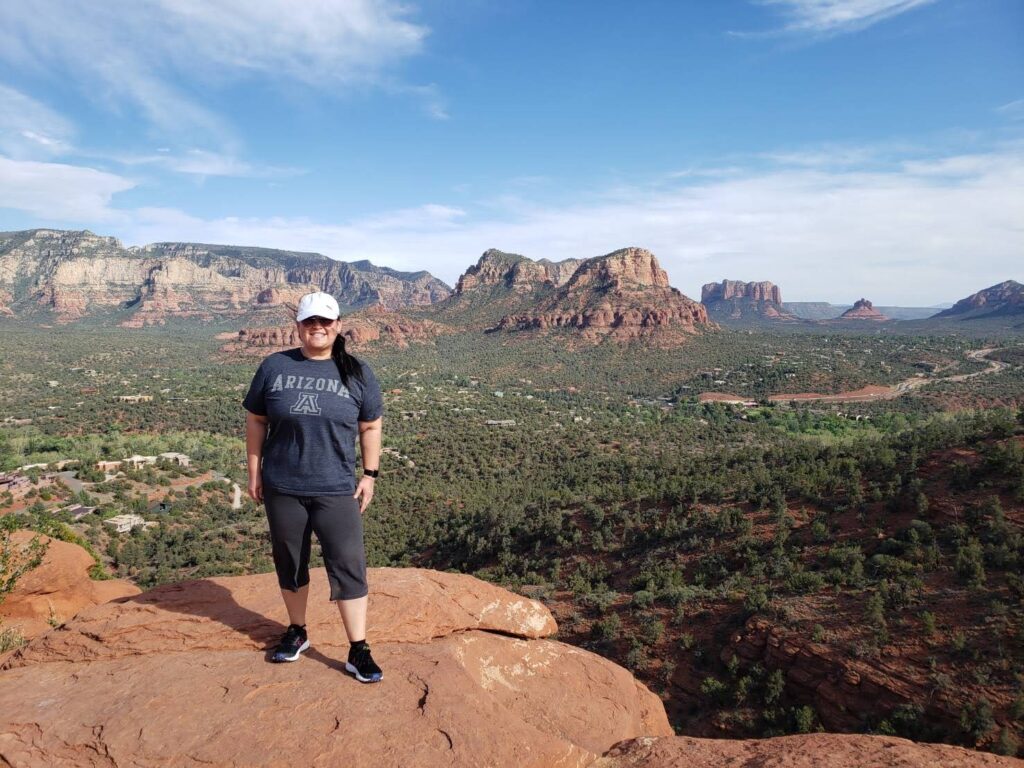 Here's what she had to say about the questions we posed to her and more on what she's bringing to the ProCARE team…
Q: How would you describe the CARE Culture, and why is it important for healthcare organizations?
Unfortunately, most of us know what it feels like to work for an organization that is only concerned about profit margins and not people. To have managers create unrealistic goals/targets to maximize profits, no matter how much it stretches the team (employees). To have administrators treat staff as expendable assets, and work-horses.
The CARE Culture is about cultivating effective work environments to promote employee growth, engagement, and overall health. More and more, research studies are showing that a positive work environment not only increases productivity, but it increases employee engagement and retention and contributes to an employee's well-being. Fundamentally, the CARE Culture is about people being upstanding human beings. Focusing on the work culture and environment is important in all aspects of business, but it is absolutely crucial for healthcare organizations. With my previous employees in the public sector, I would frequently remind them that we are not performing brain-surgery, it is not a matter of life-or-death if our project is finished tonight or tomorrow. But working with healthcare organizations now, it truly could be a critical situation. And that is why the CARE Culture is so crucial for healthcare organizations, specifically. If physicians, nurses, and other healthcare employees are engaged and feel comfortable and valued in their work environments – then it is more likely to create precision care with patients.
Q: What do you enjoy most about working with ProCARE and what inspired you specifically to work at ProCARE?
I really enjoy the autonomy of my position and working for an organization that is truly trying to do good in this world. Money does not motivate me, (hence why I was a public servant for more than a decade haha), but making a positive impact and working with people are what really drive me. I decided to work at ProCARE because I believe in the company's vision and agree with its ideology. I am excited to do my part in shaping the CARE Culture and making a positive impact, starting with healthcare organizations.
Q: How is ProCARE different from other compensation automation solutions?
Compensation automation software is not a new concept. But ProCARE is different because we know compensation automation is only one piece of the equation. Our teams embody the CARE Culture and ensure efficient delivery of a system that will reduce manual calculation errors and eliminate the compensation guessing game for providers. We want to support positive change in healthcare organizations. We want to positively impact healthcare environments by embracing the CARE Culture.
Q: What were you doing prior to compensation automation?
Roaming the streets looking for life's purpose… just kidding. Prior to ProCARE, I was previously working in the public librarianship. I have a BS in Education and a MA in Information Resources and Library Science. I worked my way up the rungs and spent the last five years managing one of the busier public library branches in the valley and overseeing a staff of twenty-five people.
Q: What is something about you that most people don't know?
I wear contact lenses all the time. If I didn't, I would be legally blind! I've been wearing contacts since I was twelve years old. I can't wear glasses because they make me dizzy, plus the lenses in my glasses are super thick! And I have exophoria, where my eyes tend to drift outward if I'm not paying attention. My eyes are weird! Haha
Q: How do you de-stress/relax after work?
When the weather is cooler, I love to go hiking on the weekends. It's my preferred method of cardio. Otherwise, I have learned that working out and exercising really does help you deal with stress. It's not just good for your physical health but it does wonders for your mental health too! I enjoy going to the gym for strength training and for yoga.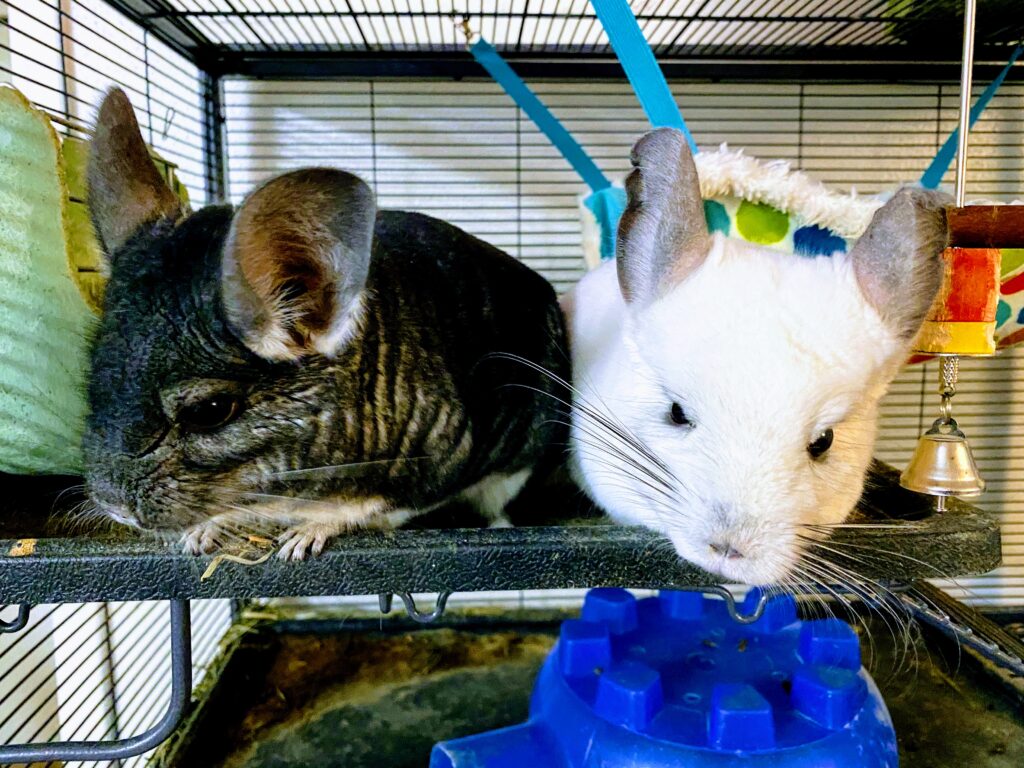 Q: If you could spend your time doing one thing for the rest of your life, what would it be?
Being a food blogger or someone who gets paid to travel around and just eat at different establishments. I love food! If I could make enough doing that to pay my bills AND not affect my health adversely, I would do that every day for the rest of my life!
Q: What are the most important elements for creating a positive work environment?
Most important elements for creating a positive work environment is communication, trust, and gratitude. True in all relationships (personal, working, academic, client, etc.), communication is vital.
Leaders who take the time to chat and build rapport with their team members know the importance of communication in the workplace. They understand that giving more background information or explaining the rationale or reasoning for a decision, takes more time and effort, but it tends to make people trust them more due to the transparency. People need to be informed, they need updates, and they need proper expectations. People are uneasy with the "unknown" and they generally do not like change or surprises. But communicating frequently and fostering a healthy working relationship helps build trust. Leaders who trust their teams are receptive to employee feedback and suggestions – communication flows both ways and therefore trust does too. Listening to employees' input is part of good communication. And utilizing an employee's suggestion creates more employee buy-in. Lastly, gratitude plays an important role in positive work environments. People feel good when they are acknowledged and feel respected – whether it's coming from management, a colleague, or a customer.
Q: In your opinion, how do 'happy teams' support high-quality customer service and satisfaction?
People inherently want to perform well and make contributions toward success. When you take the time to know employees and actively engage them, you are more likely to understand them better and figure out what motivates them. Utilizing this knowledge of each person, you can customize the way you empower them and encourage them to follow their strengths.

"Happy teams" will always produce higher quality customer service. Think about it like this, if you are happy while you are cooking – you are in good spirits and you are enjoying cooking, then your food will usually show it. If you are unhappy or angry while cooking, the food may taste off or not look appealing because you simply do not care about what you are doing at the moment. These emotions translate into your work as well and affect customer service and satisfaction.
Q: What do you enjoy most about supporting individuals within their personal and professional development?
What I enjoy the most is learning about them, gleaning a new perspective or way of thinking, and imparting my experiences and expertise to help them move forward. Having a positive impact on someone's life/future is pretty powerful too.
Q: How can mental health (or whole-person wellbeing) be prioritized in the workplace?
Mental health and whole-person well-being can be prioritized in the workplace by reminding people to take their lunch breaks, take a few minutes to walk around and be away from the computer, and checking in with your team through conversations and/or team-building activities. Encourage physical activities by taking a little bit of time out of each day to stretch, walk, chair-yoga, etc. Participate in company-sponsored wellness initiatives.
Q: What is a common misconception about the 'people ops' department?
Common misconception is that it's the same thing as Human Resources (HR) and many people hear HR and think it's synonymous with "being in trouble". People operations is really managing and overseeing the people aspect of a workforce. It's being employee-centric, working on development, training, and retention of people. People/employees are the number one asset of any organization and they often get overlooked or discounted.
Q: Anything else you'd like ProCARE readers to know?
I talk a lot? I'm sure you've already gathered that. But seriously, stay tuned, ProCARE will be making great strides in the new year and the CARE Culture will continue to grow and evolve. And if you have any questions for me, don't hesitate to reach out and let me know, or connect with me on LinkedIn here.