Unique Domain Expertise – When we say we know what it is like to manage physician and provider compensation, we really mean it. ProCARE was created BY compensation managers FOR compensation managers and the people directly involved in the healthcare provider comp process to restore integrity and peace of mind. ProCARE Portal was created through a unique mix of domain expertise rooted in the Fortune 100 Incentive Compensation Management arena with a proven technology and architecture:
ProCARE Portal LLC
245 N. Highland Ave. NE
Suite 230-328
Atlanta, GA 30307

Fortune 100 Incentive Comp Management Product Innovation
Healthcare Provider Compensation Management

Physician Organization Operations Management
Mission
Our mission is to empower healthcare finance and comp administrators to do more and to enrich their professional experience through automation software. Our vision is to inspire change and performance in healthcare. And our values, captured in our namesake, serves to support our mission, vision and culture:

Pro

fessionalism,

C

ustomer focus,

A

ccountability,

R

espect,

E

mpathy
.
Leadership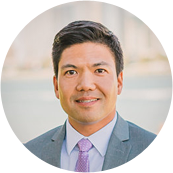 Jack Liu
Product Development and Innovation
With extensive experience in software development, Incentive Compensation Management, and the implementation and delivery of compensation solutions, Jack is an innovator that is passionate about solving business problems through technology and automation. Jack draws upon his experience from various Fortune 100 companies across multiple verticals to develop a disruptive technology solution specifically aimed at the physician compensation market. His visionary leadership has shaped a platform that will optimize and advance physician compensation delivery in the ever-changing landscape of the healthcare industry.
Matt BonDurant
Business Development and Client Success
Matt's background in physician practice operations has provided exposure to the routine challenges of provider organizations and opportunities for process and delivery improvement. Through this experience and the lack of specialized tools to address those challenges, Matt has contributed to defining the business case for ProCARE Portal. Matt appreciates the complexities and uniqueness of health organizations and provider relationships, and the impact of technology solutions on healthcare delivery and compensation methods that drive value across the organization and ultimately down to the patient.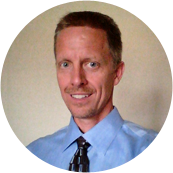 Chris Barko
Engineering and Information Technology
Chris is a seasoned technologist who has extensive experience delivering scalable solutions across the entire technological spectrum. These solutions span functional and technical areas ranging from enterprise and web applications development and support to data analytics and business intelligence reporting to sustainable data management and governance. Chris adds tremendous value to our leadership by leveraging his experience working with Fortune 100 and 500 financial and healthcare companies to ensure that the ProCARE Portal platform is robust, secure and of quality that is second to none.

Coker Group, Advisory Partner – Consulting and Strategic Services
To enhance our leadership support with the breadth and depth of industry expertise, ProCARE has established a partnership with a leading healthcare consulting company. Coker Group provides us with over 30 years of industry experience in healthcare management services and resources throughout the country with expertise in compensation, value, strategy, operations, finance and technology.

ProCARE is a Revolutionizing Technology in a Pivotal Area of the Healthcare market.